Halia 
| Redefining Period Experience Through Sustainable Period Care.
Who said periods can't be fun? Halia Co. redefines the period experience by producing biodegradable pads designed for comfort. With a mission to empower all and find harmony between us and the world, Halia helps make period personally and environmentally guilt-free. It's a win-win 🌱
We, Odin and Grotesk and Yello Studio, designed Halia's website. From the development of the wireframes to the final design, we got into the flow to bring the cute and quirky website to life. Period.
Halia needed a website to show the world what they believe in and what they can do. They can showcase their products and express who they are in this website. This is designed for a quick and easy one stop shop experience! This platform allows users to subscribe monthly, and this payment process is setup through Shopify accordingly. 
We wanted to craft a design that is just so Halia. This is hosted in Shopify for accessibility to the market. Shopify is known for the templated e-commerce look that makes it so hard to create a custom design. But we found ways to make sure that we create a unique design for a unique brand.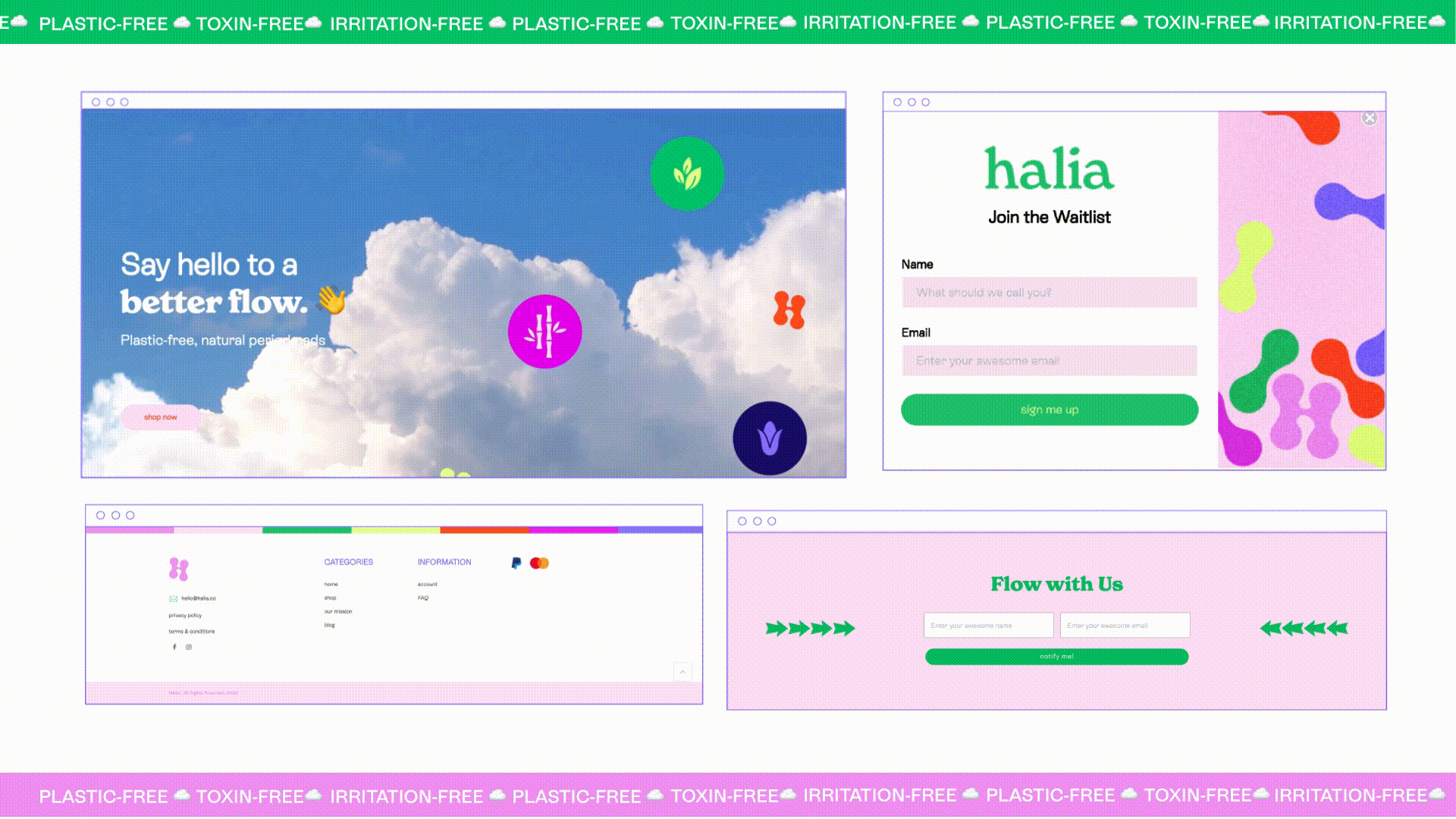 Both studios ensure an all-around approach in design. We found the middle ground of ACCESSIBLE and ENGAGING. We researched how to customize selected portions of Shopify, and we tweaked some of the code in the backend. To bring a little more charm to a fun brand, we added moving strips, animated buttons and web banners, a custom cursor, and an interactive infographic!