Conquering Mental Illness 

With a Smile
THE MISSION
With a Smile

traces back to October 2018, as part of Mental Health Awareness Month. Our goal was to help normalize the idea of profesional help, particularly amongst younger audiences. Studies dictate that the onset of depression occurs during childhood, progressing between the ages of 18 and 25.

The peak of curiosity and experimentation occur during one's teenage years. Thus, we wanted to bring focus to this age group, and get surrounding support systems involved, too.
THE OUTCOME
For

With a Smile

, our visual identity was simple yet thoughtful. Via campaign materials such as motion graphics, illustration, and 3D animation, we hoped to appeal to younger audiences. To increase relatability, we decided to incorporate our own experiences with mental illness.
The output was a mailing system that allowed participants to receive a personalized letter every month—one that would remind them of their access to support. We created calling cards listing the contact details of health professionals, incorporating a vibrant, friendly look so as not to intimidate recipients.
THE IMPACT
The

With a Smile

campaign allowed us to raise awareness and promote accessibility for professional health. It encouraged everyone to get involved—not just those in need of help. It pushed family members to create support systems and friends to become listeners. Ultimately, the

With a Smile

initiative created a sense of normalcy, reminding young individuals that it's always OK to ask for help.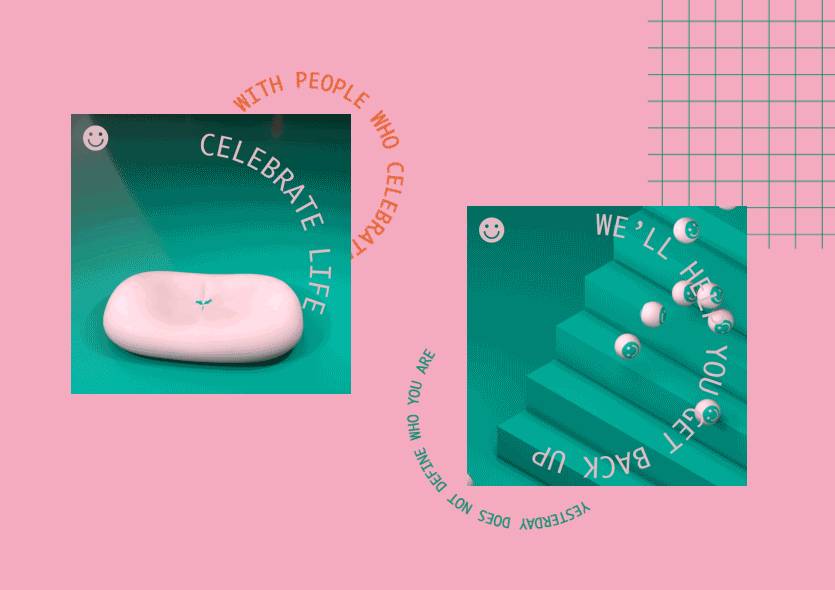 Project
Campaign Awareness



Discipline


Visual Identity



Sector




Health & Culture